Lynnwood – Thomas Brown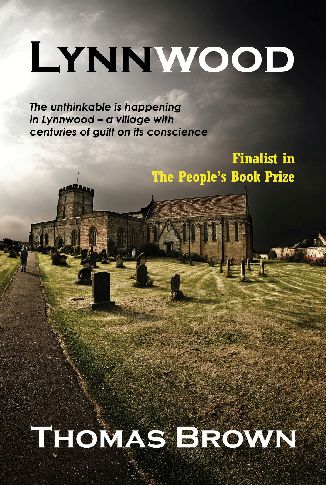 Publication date 17th June 2013 Sparkling Books Ltd
Paperback  £7.99  €9.95   US$12.95
ISBN: 978-1-907230-38-7
Ebook  £4.99  €5.49  US$6.99
Source – NetGalley
My Rating – 3.5 stars
Thomas Brown's debut novel is a distinctly chilling read with elegant touches of gothic horror.  Lynnwood looks like any other quaint, picturesque village set on the edges of the New Forest in the South of England.  However, under the pretty exterior lurks dark intrigue as the villagers are at the mercy of ancient traditions and urges.
The writing has a cinematic feel which helps stack up the menacing images and the pervading sense of doom which permeates the novel.  I was reminded of darker episodes of Torchwood, of films like The Village, The Wicker Man and even The Blair Witch Project – all good in my case as I love a bit of rural horror. My one criticism would be that I felt a bit confused at times but then again the plot deals with the inexplicable!
A promising debut from a talented writer.